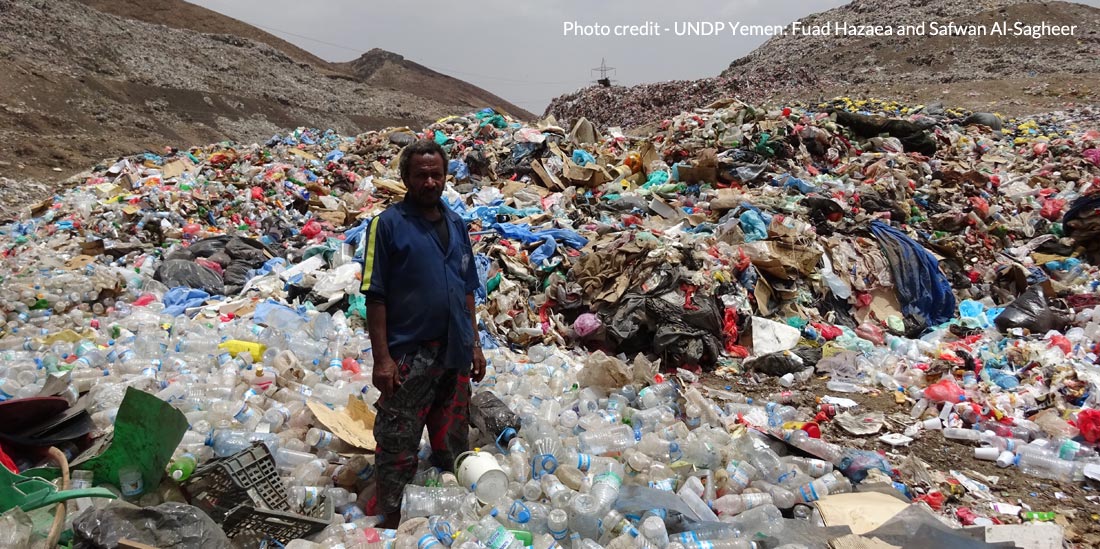 12 Oct

DWR conducts emergency waste assessment in Yemen

Disaster Waste Recovery (DWR) has over July and August carried out an in-depth Emergency Waste Assessment in six governorates of Yemen in partnership with the United Nations Development Program (UNDP).

The renewed conflict along with the blockade imposed by the Saudi-led coalition has put sustained pressure on an already strained public service. Uncollected waste has been building up in populated areas, leading to an increase in vector breeding causing serious public health concerns.

Due to the intensity of shelling and street-level fighting, it was impossible for DWR to deploy experts directly to the affected areas. Instead, a purpose-built data collection tool was built by Ben Grundy and deployed onto phones and tablets of UNDP and partner staff already on the ground. The tool enabled Olmo Forni, an experienced disaster waste expert, to analyse the situation accurately and recommend interventions in different areas based on specific needs. Some of these recommendations are:
Emergency employment programs within local authorities who have struggled to retain their staff during the crisis;

Repair and rehabilitation of damaged waste collection vehicle fleets where these have been stolen or damaged by the warring parties;

Dumpsite improvement works where uncontrolled landfill fires have been reported,

Healthcare waste management resumption in Sana'a where a treatment facility* is ready to start operations;

Recycling reactivation through power generating equipment donation to small and medium waste traders.
DWR continues to support UNDP Yemen in raising the required funds to implement these projects, but remains deeply concerned by the ever increasing case-load of humanitarian needs in the least developed country in the Gulf.
For any more information on DWR's work in Yemen, you can contact Olmo who is based in  Amman on olmo@disasterwaste.org.
*Sana'a healthcare waste treatment plant construction was funded by OPEC OPEC 959 P and its commissioning by the Saudi Fund for Development and not, as previously stated in the newsletter, by the World Bank